---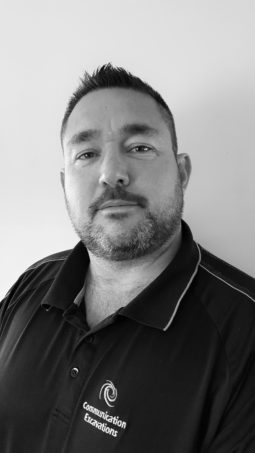 Close
Myles McAnulty
Managing Director
With more than 15 years' experience in the Communication industry, Myles has worked in all roles throughout the Communication Excavation industry. 10 years ago, Myles decided to focus directly on establishing his own Communication business and created Communication Excavations.
His extensive experience in the industry ensures our clients have access to a wealth of technical knowledge as well as a strong track record as a reliable and committed partner in all projects.
Myles also highly regards the relationship he builds with each client, and actively works to ensure client expectations are continually met.
Myles is a keen traveler and is active in drag racing as well as fishing regularly with friends.