About
---
Communication Excavation's was founded in 2004 by Director Myles McAnulty.
Myles started with just himself and 1 other installer who is now our foreman. The company quickly built a reputation for high quality, reliable work and became a trusted partner for many industry leaders.
Since then we have grown to have a 4 teams of trained installers, several office staff, a design team, Operations Manager and multiple foremen.
In your dealings with our company, our Project management team will always be able to communicate where your project is up to and expected time frames.
Communication Excavations prides itself on delivering high quality projects on time and on budget. We understand the work we are doing is imperative to the nations infrastructure and ensure that you are able to rely on us to get the job done right the first time.
Our experienced team includes a full in house design team, our construction team and our compliance managers. The key to our success has been building a team of people as committed to the success of your project as we are.
---
Meet Our Key Team Members
Myles McAnulty
Managing Director
With more than 15 years' experience in the Communication industry, Myles has worked in all roles throughout the Communication Excavation industry. 10 years ago, Myles decided to focus directly on establishing his own Communication business and created Communication Excavations.
His extensive experience in the industry ensures our clients have access to a wealth of technical knowledge as well as a strong track record as a reliable and committed partner in all projects.
Myles also highly regards the relationship he builds with each client, and actively works to ensure client expectations are continually met.
Myles is a keen traveler and is active in drag racing as well as fishing regularly with friends.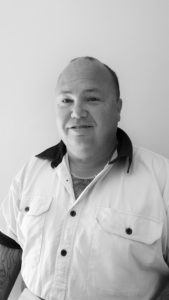 Brad Corrick
Site Supervisor
Brad joined Communication Excavations on day one with Myles and has played a major part in the success of Communication Excavations. Brad liaises with the developer's daily in regards to schedules and timeframes to ensure all projects run smoothly.
Brad's problems solving skills on the ground are crucial to the completion of each job being carried out promptly and without errors and we are continually impressed by the results he produces.
Brad and his partner have six children and 5 grandchildren and he enjoys spending time catching up with family and caravanning around Australia.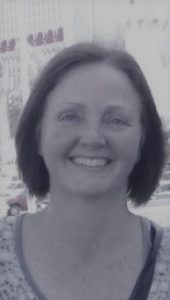 Carolyn Hogan
Telecommunication Design Manager
Carolyn is a communications Pit & Pipe Design expert and is accredited with NBN for both SDU (single dwelling unit) and MDU (multi dwelling unit) designs. With over 30 years experience working & studying in engineering she has an in depth knowledge of the changing needs of our clients and the civil construction industry.
Carolyn has tertiary qualifications in electrical, mechanical & civil engineering & has spent considerable time in a wide range of roles within the engineering industry. This has enabled her to gain an in-depth understanding of the needs of our clients, projects and industry standards.
Carolyn is an avid pushbike & motorcycle enthusiast who enjoys travelling the world.
Our success is underpinned by the strength of our team
---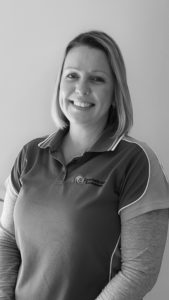 Libby Brittain
Accounts Manager
Libby has spent over 20 years working in administration and business management. She enjoys applying her extensive experience and knowledge to help ensure our business continues to expand and develop. Libby prides herself in keeping all accounts up to date and in order, so our business continues to run smoothly.
Married with two children, Libby enjoys spending time with friends and family, reading a good book and travelling.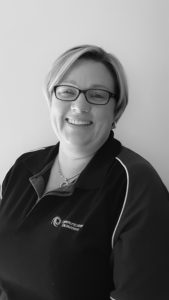 Amber Gallagher
Office Manager
Amber has spent the last 20 years working in Contract and Project administration for various companies in the construction industry.
Amber is passionate about her role and is driven by a commitment to providing our clients with a quality service that is relevant to their needs.  She enjoys establishing relationships with new clients and prides herself in maintaining the relationships she has built with our clients over the last 3 years.
Amber is married with 2 children and enjoys nothing more than reading a good book and relaxing.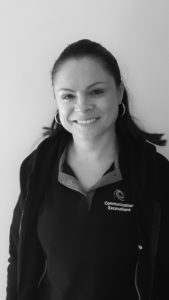 Renee Milton
Design Administration Manager
Renee is an experienced administrator with over 18 years experience in customer service and office administration working in a variety of different industries. Renee has exceptional time management and organisational skills. Renee is committed to supporting and guiding our clients throughout their projects.
Renee is married with 2 children and enjoys spending all her spare time with her family and friends.
Join our Team
Our business is in a high growth phase at the moment and we are looking for a range of team members, from designers to work in our office, to construction team members to work in the field on our projects.
We are after people who are looking to build a career in this fast growth industry, and have the same level of commitment to quality service and delivery as we do.
If you think you have what it takes to join our team, please fill in the form to the right and let us know how you can help build our team.